Welcome Home Old Soul.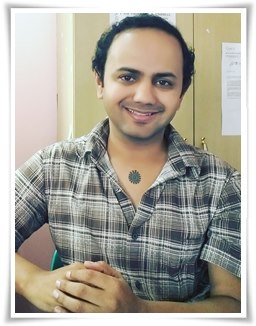 Excited about the realization of the non-physical aspect of the self as part of his own Spiritual Awakening, Sagar Sonker began sharing his spiritual experiences with those around him nearly 8+ years ago. As people recognized the lucidity of the practical implementation of what Sagar shared, they began applying it to their lives and saw positive results as well. They started contacting him through various channels, which is when Sagar made the decision to create this website.

Sagar has been helping people around the world with implementing simple methods to bring happiness back into their lives. He does this as part of his Work With Me coaching programme and Workshops.

Sagar is a Certified (and globally accredited):
♦ Law of Attraction Practitioner & Teacher;
♦ NLP Practitioner;
♦ Teacher in English as a Foreign Language (TEFL);

He has been practicing and teaching the Law of Attraction for the last 8+ years, and doing it just for the fun of it.

He is a boy next door, living a very normal life, just like anybody else. He believes that life is supposed to be fun-filled, and everything from Fashion to Spirituality interests him. Everything that is being done here contributes to his joy, and if - while doing that - he can contribute to the joy of others, it's indescribably wonderful.

With around 10 years of industry experience in IT Software QA, and a Master of Science's degree in Software Systems, Sagar visits colleges and institutes within the Pune University for academic and non-academic activities.

Visit his Bio page to read some of his fun-filled achievements in life. His interests include photography, dancing, writing, and traveling. Sagar hosts the website www.madhurifan.com

---

You can connect with him on www.facebook.com/sagarsonker.coach

. You can also subscribe to his regular Newsletters

. Links on the top bar of this website take you to a treasure of interesting stuff. The "What's New" section refers you to his latest updates. If you haven't interacted much with him, please don't mind if he does not accept your Friend Request on his personal profile.
"Hello Sagar.it was nice experience doing 5 days bootcamp with u..i think it is law of attraction with u ki whenever i need some help in my life and i get ur workshop to do so that i can improve myself..last five days i enjoyed doing activities.
Rani Jaswinder Sharma,
Batch-2, 5 Days Virtual Bootcamp"
"It was definitely a wonderful experience. I am a changed person now after being on this beautiful, fun-filled,thrilling, awesome journey full of excitement n masti with all d fantastic members of Batch-3 and our superbbbbb mentor Sagar Sonker. Sagar has really crafted this fun spiritual workshop with lots of efforts!! n he was there for each one of us during this memorable period of spiritual growth!!!! So..... Thank u so much Sagar for all those loveliest experiences..... thanxxxxxxx
Rajni S.,
30 Days Fun Spiritual Workshop"